Burrows, Kremer and Hahn are Youth Tour delegates
Hannah Burrows and Lauren Kremer were selected as Polk-Burnett Electric Cooperative's 2022 delegates for the electric co-op Youth Tour of Washington, D.C. June 17 – 22. Both are 2022 graduates of Osceola High School, where they demonstrated a cooperative spirit in their school and community.
Burrows and Kremer will be joined by Polk-Burnett's 2021 Youth Tour delegate, Nick Hahn of Amery, whose trip was deferred due to the pandemic.
More than 1,500 high school students from co-ops across the country will attend Youth Tour this month to learn about cooperatives, the rural electric program, U.S. history, government and democracy. They will meet with congressional leaders and tour Capitol Hill, national monuments, Arlington National Cemetery and the Smithsonian Museums. The tour is hosted by the National Rural Electric Cooperative Association (NRECA) and the Wisconsin Electric Cooperative Association (WECA), with local sponsorship by Polk-Burnett Electric Cooperative.
To be selected as Polk-Burnett's Youth Tour delegates, Burrows, Kremer and Hahn demonstrated community service, and wrote essays about the value that cooperatives bring to our community and why they want to represent their local electric co-op for the Youth Tour.
Hannah Burrows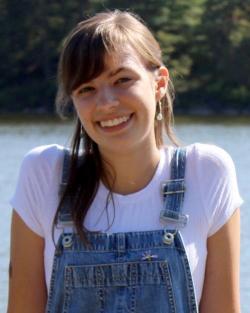 Burrows is the daughter of co-op members Don and Mindy Burrows. She will attend Harvard University this fall, where she plans to study astrophysics. Her Youth Tour application included community service for Light Up Osceola, Standing Cedars Conservancy and St. Croix Valley Sustainability Club. Burrows was active in her school's National Honor Society and Why Wait Club, helping with food drives for Open Cupboard, bell ringing for the Salvation Army, creating bookmarks for the library and writing letters to residents at Christian Community Home of Osceola.
In her essay, Burrows wrote that she has "…an insatiable love of learning," and believes that a visit to Washington, D.C. will "inspire and guide me in the next stage of my life…"
About the value of cooperatives, Burrows wrote, "In the tumultuous time we find ourselves in, cooperatives and cooperation are more important than ever. Through my studies… I have learned the success and shortcomings of industrialization and capitalism. Cooperatives are a solution… Cooperatives foster happier, more prosperous members and communities. I believe them to be the future of economics in the face of a climate crisis, a pandemic, inflated living costs and stagnant pay rates."
Lauren Kremer 
Kremer is the daughter of co-op members Paul and Gayle Kremer. She will attend UW-Whitewater this fall, where she plans to study supply chain management. Her Youth Tour appl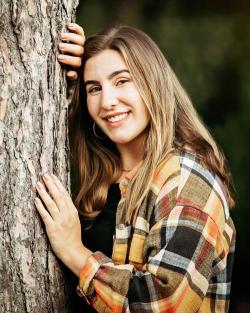 ication included community service for Kinship of Polk County, the Bighorn Sheep Waterhole Project and Light Up Osceola. Kremer was active in her school's National Honor Society, helping with food drives, bell ringing for the Salvation Army and Osceola youth girls' volleyball and basketball. She also volunteered as an aide for her school district and helped the Osceola Boy Scouts with Wheels and Wings.
In her essay, Kremer wrote that she is interested in history, politics and law, especially environmental law and how it will affect our lives.
About the value of cooperatives, Kremer wrote, "Co-ops provide more than just power to communities. They provide jobs, stability, confidence and trust… Cooperatives bring diversity and connect communities through their ability to give back to their members…. the close relationship between members and the co-op allows the co-op to quickly adapt to member preferences…"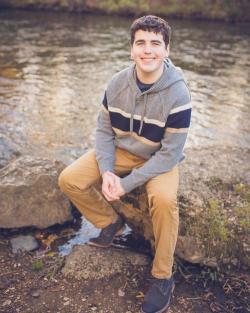 Nick Hahn 
Hahn is a 2021 graduate of Amery High School and the son of co-op members Jeffrey and Heather Hahn. He is attending the University of Minnesota, studying English and creative writing. His Youth Tour application included community service at Worn Again and Operation Christmas Child. He also taught Bible school and volunteers to play piano at local churches and a retirement home.
In his essay, Hahn wrote that he has "profound infatuation with American history… I would not consider myself educated enough to say I know everything there is to know about the forefathers and ancestors which we owe our modern day. I believe that a hands-on experience in the capital of American knowledge would be the most effective way to expand my understanding. To not only see the historic statues and monuments of our nation, but experience their vastness and stories firsthand. To walk through the memorials of our fallen victims of war instead of just reading about them in textbooks. I believe there is no greater educational privilege for an American citizen."
About rural electric cooperatives, Hahn wrote that cooperatives, "help the community in ways that other organizations do not, such as focusing on services, communicating thoroughly with its members and effectively addressing the needs of the people….cooperatives are notably influential to economic development… cooperatives sustain themselves through the people in much more mutualistic way than most other types of business."
---
"Polk-Burnett is pleased to support youth leadership opportunities for the children of our members, according to our cooperative principles," said General Manager Steve Stroshane.
Polk-Burnett's Youth Tour program does not affect electric rates; it is funded with unclaimed Capital Credits that if not used for education, would be forfeited to the state. Members may donate their future Capital Credits to Polk-Burnett's scholarship and Youth Tour fund. See Youth Tour webpage for more information.