Polk-Burnett Electric Cooperative supports economic development in our service territory, and we partner on projects that benefit our community
We invite you to discover the Cooperative Difference where our customers – business, residential and agricultural – are our member-owners. From grassroots development initiatives to existing business expansion, entrepreneurial development and new business attraction, our team is here to assist with:  
Site Selection:  Identifying and selecting the right site to meet your business needs
Project Financing:  Economic development loans available via your local cooperative, along with assistance in identifying additional financing and incentives
Infrastructure & Rates:  Expertise to ensure your electric utility service needs are well met; competitive electric rates to fit your specific operation
Beneficial Electrification & Energy Efficiency:  Assistance in identifying energy efficiency measures and electrification initiatives
Project Facilitation:  Connecting you to the people, places and resources in our communities to make your project successful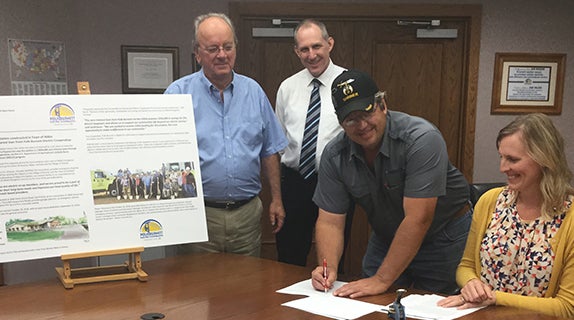 We believe economic development leads to:
Capital investment in our community
Workforce development, and creation and retention of good local jobs
An improved quality of life for all who live and work here
Please let us know if we can assist with your project. We look forward to working with you.    
Contact
Steven M. Stroshane, General Manager
Polk-Burnett Electric Cooperative
sstroshane@polkburnett.com
Additional Resources
Rural Economic Development with our Power Provider, Dairyland Power Cooperative
Polk County Economic Development Corporation
Recent Projects: Zero-interest loans from Polk-Burnett improve safety and save taxpayers money
2019, Alden Fire Station, $694,880
2021, Lorain Fire Station, $180,000
Open your business on Hwy 8 in St. Croix Falls
Looking for the ideal place to relocate or start a business? Join in the success of the Hwy 8 commercial corridor in beautiful St. Croix Falls, Wisconsin.
full width paragraph