What's in your future?
           BEV - Battery Electric Vehicle
           EV - Electric Vehicle
           ICE - Internal Combustion Engine
           HEV - Hybrid Electric Vehicle
           PHEV - Plug-in Hybrid Electric Vehicle
Will you be purchasing an e-vehicle in the near future? 

One of the things that you will need is a charging device.  Just as there are several different models and types of e-vehicles on the market there are also several different charging options.  The 240V hard-wired charger can be installed on off-peak and may qualify for a rebate.  Is an e-vehicle right for you?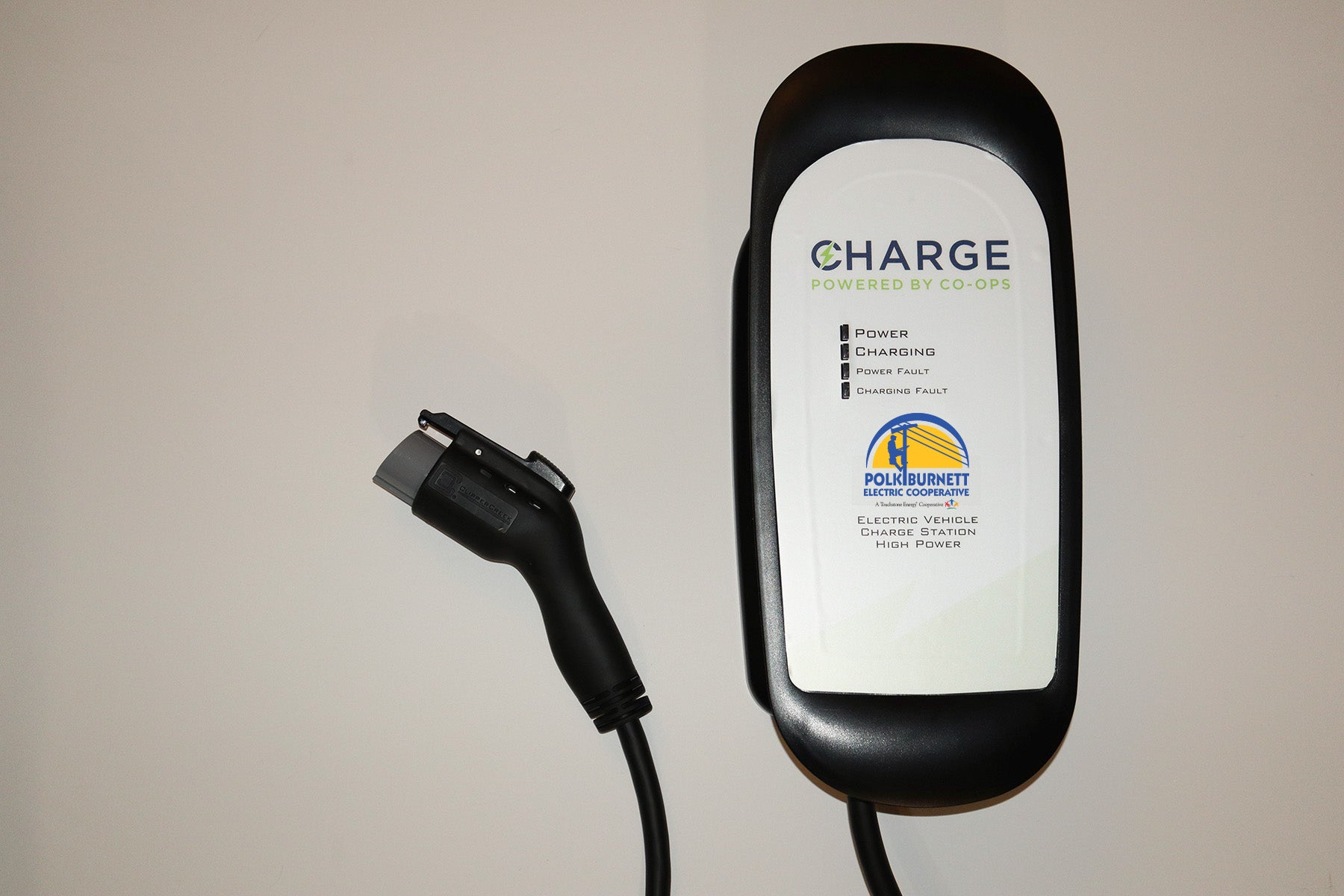 Chargers available through Polk-Burnett 
               Model                       Max. Output                     Cost
ZEFNET-40-CWS-U            7.7 kW   @ 240V           $1025+tax
ZEFNET-50-CWS-U            9.6 kW   @ 240V           $1095+tax
ZEFNET-60-CWS-U          11.5 kW   @ 240V           $1259+tax
ZEFNET-80-CWS-U          15.4 kW   @ 240V           $1365+tax
Just as there are different types of electric vehicles, there are 3 different types of chargers, differentiated by how fast they can charge the battery.
The following will vary on actual car used, charging station used, temperature, and time of charge:
Generally for every 1 kWh of electricity you will get a charge of 3 miles.
Example:   6 kW 240V charger - 1 hour of electricity use will get you a charge of approximately 18 miles.
The technology is similar to Ground Fault Circuit Interruptors (GFCI) found inside your home to protect you from electrical shocks.
Polk-Burnett allows you to put your hard-wired 240V e-vehicle charger on off-peak at the dual fuel rate if applicable.   Charging times will vary depending on the off-peak setup.  Call Polk-Burnett 800-421-0283 ext. 595 to see if your charger qualifies for off-peak and if it is feasible for your individual use.
Polk-Burnett offers a rebate of $800 for a Smart e-vehicle charger (Charge brand sold by Polk-Burnett)
Charger must be purchased from Polk-Burnett and installed in 2022.
Charger must be installed on Polk-Burnett electric lines.
Charger must be a wall-mounted 240V hardwired unit.
Charger must participate in Polk-Burnett's load management program.

 Rebate Form (pdf)
 Online Rebate Form