Polk-Burnett Electric Cooperative held a ribbon cutting Wednesday, July 27, to dedicate a new Level 3 fast charger at Marketplace Foods in St. Croix Falls.
The DC fast charging station provides about 75 miles of battery range for every 30 minutes the vehicle is plugged in. It has two 50kW connectors, one CHAdeMO and one CCS, and operates with a credit card or ZEF Energy app for $0.25/kWh. It is part of the CHARGETM network of EV chargers powered by cooperatives.
"Offering convenient access to public charging alleviates range anxiety and helps our members who would like to transition to EVs," said Todd Schulte, member services manager, Polk-Burnett. "We want to help make sure rural areas are not left behind when it comes to new technology."
Polk-Burnett Electric Co-op can also help members with residential EV charging. Call or visit the co-op's website for help charging in the most cost-effective way, 800-421-0283, ext. 595. Find more local and nationwide charging stations on plugshare.com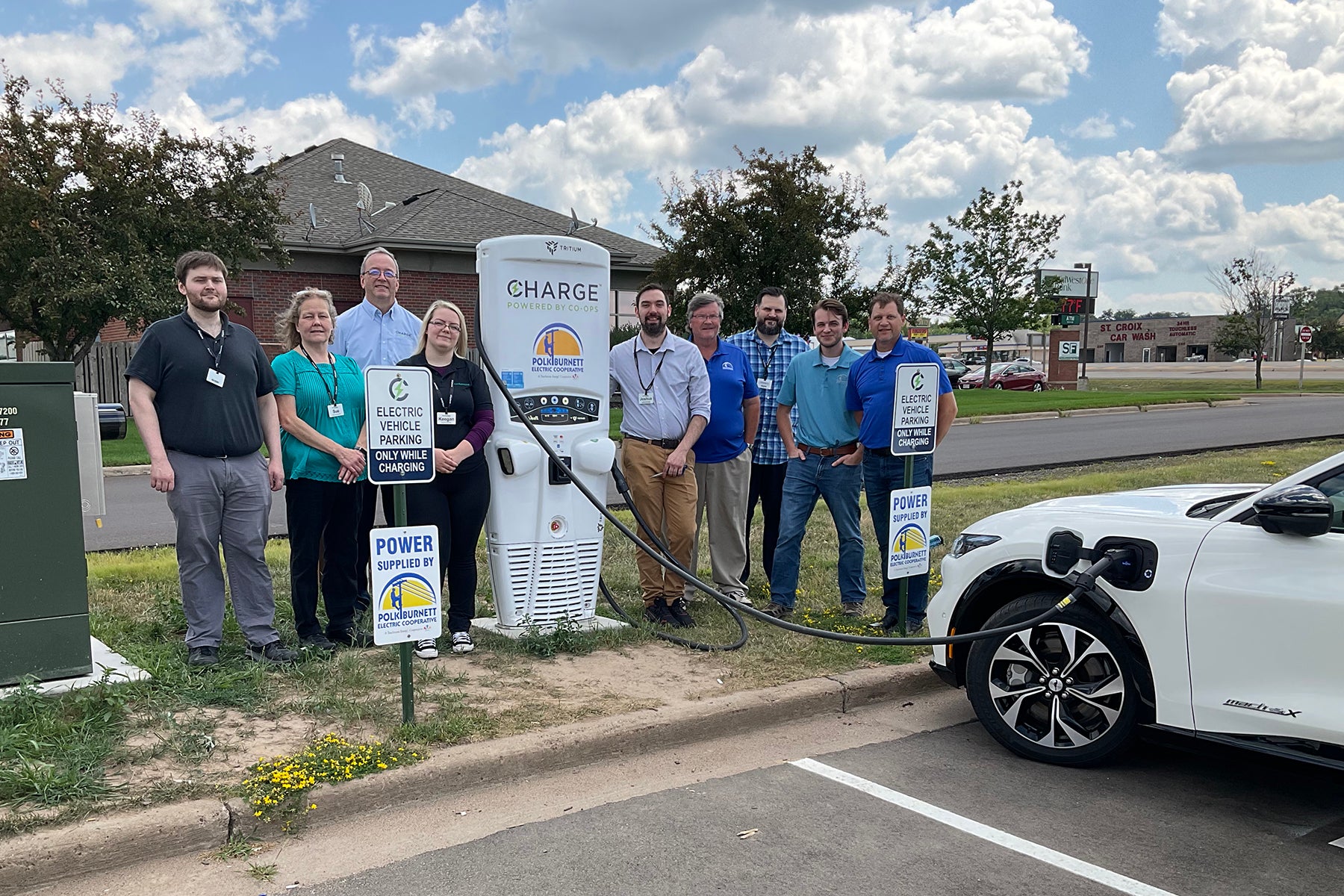 .