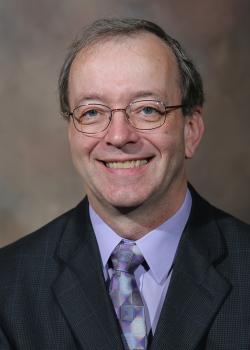 Jeff Springer, manager, energy efficiency and technical services, Dairyland Power Cooperative, will help co-op members learn about electric vehicles Tuesday, Sept. 10, 5:30-7 p.m. at Polk-Burnett Electric Cooperative in Centuria.
Environmental advantages, fuel and maintenance savings balance initial investment
As electric vehicles (EVs) become more popular and widely available, Polk-Burnett Electric Cooperative is offering a free seminar for co-op members to help answer your EV questions and learn if an EV is right for you.
"EVs are a hot item in the auto world right now, with many manufacturers offering at least one model. Improved versions are on the horizon, and for good reason," said Todd Schulte, member services manager for Polk-Burnett Electric Cooperative. "EVs provide environmental advantages and lower operating costs that balance out the initial investment."
Did you know that EV technology is not new? Although EVs may seem like the latest, greatest invention, they have been around for more than a century, according to Touchstone Energy. In the 1890s, electric cars were popular because of their simplicity, reliability and low operating cost. EV technology stalled with the rise of gas-powered engines, but today, EVs use advanced electronics and energy storage technologies, and are changing the way America fuels transportation.
"Electrification is the biggest change to come to the automotive world in 100 years," said Jeff Springer, manager, energy efficiency and technical services, Dairyland Power Cooperative. "Electric vehicles can save members money through reduced fuel and maintenance costs. They may not be right for everyone, but it's exciting to see their potential to benefit electric co-op members, as new innovations, models and options become available."
Co-op members are invited to come kick the tires and learn about e-vehicle options, pros and cons at Polk-Burnett's free EV seminar Tuesday, September 10, 5:30 to 7 p.m., 1001 State Road 35, Centuria.  Seminar space is limited; to register, call 800-421-0283, ext. 595.
Learn more about EVs and EV charger rebates for co-op members.