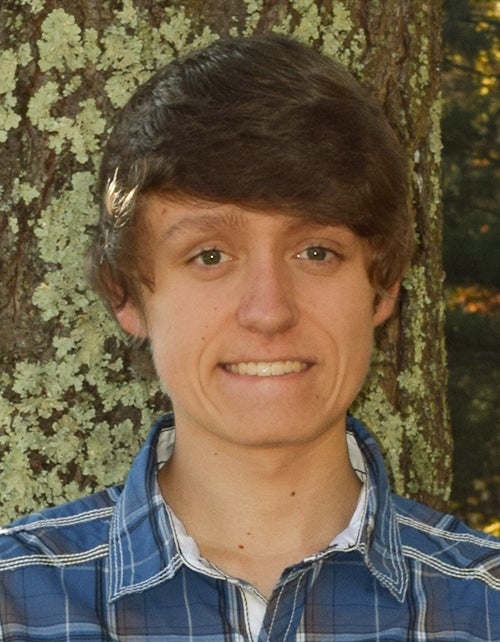 Katie Herrick, above, 2018 graduate of St. Croix Falls High School, and Troy Woodman, right, a 2018 graduate of Webster High School, were selected to represent Polk-Burnett Electric Cooperative as delegates for the 2018 NRECA Youth Tour of Washington, D.C., June 8-15.
Herrick and Woodman will join more than 1,000 high school students from across the country to learn about cooperatives, the rural electric program, U.S. history, government and democracy. They will meet with congressional leaders and tour Capitol Hill, national monuments, Arlington National Cemetery and the Smithsonian Museums. The tour is hosted by the National Rural Electric Cooperative Association (NRECA), with local sponsorship by Polk-Burnett Electric Cooperative.
To be selected as Polk-Burnett's delegates for the NRECA Youth Tour, both students demonstrated community involvement, and wrote essays about the value of electricity and why they wanted to be delegates for the co-op youth tour of Washington, D.C.
Herrick is the daughter of co-op members Theodore and Julie Herrick of Cushing. Woodman is the son of co-op members Tracy and David Woodman of Webster.
In her essay, Herrick wrote that she's been "fascinated by government" since kindergarten, when she was elected to serve on her school's junior student council. She is now the president of her high school student council, and her "passion for leadership has only grown. The chance to witness firsthand the site of our nation's most influential leaders—Washington, D.C.—would be utterly life changing."
In his essay, Woodman wrote, "I've wanted to go to Washington, D.C. ever since I was young…. I love learning about our great nation's history… It would be amazing to see all of the monuments and building that I've seen in my history textbooks… It's one thing to see a picture of it, but it is a whole new, deep experience to … learn about history while actually being in the place it happened, rather than just reading about it in a textbook…. This is an opportunity of a lifetime."
"As a rural electric co-op, Polk-Burnett is pleased to support youth leadership opportunities for the sons and daughters of our members, according to our cooperative principles," said General Manager Steve Stroshane.
Polk-Burnett's Youth Tour program does not affect electric rates; it is funded with unclaimed capital credits that otherwise would be forfeited to the state.